How to buy Alex's Wine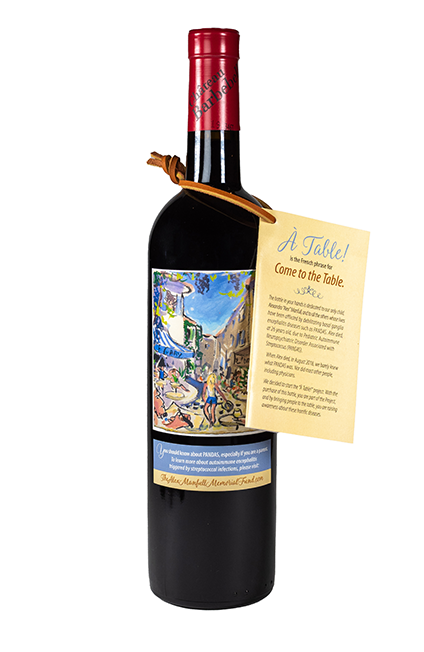 Château Barbebelle (2017) Cuvée Madeleine Rouge wine – affectionately known as "Alex's wine" – is available for purchase but very few cases are left!

Here are the details….
If you live in the Boston area – we are thrilled to report that the wine is now available for sale at The Cork Stop at 1593 Osgood Street, North Andover, MA. The Cork Stop will deliver to most communities in the Boston area; please call (978) 655-8699 to inquire about delivery options. Or, pop in to pick up a bottle and see their highly curated selection of wines!
If you live outside the Boston area – we are very excited to tell you that the wine can be shipped through The Cork Stop's online store, Urban Wine Club. The wine will be sent to you via FedEx (assuming your state allows for home wine delivery). To order your wine online, please visit www.urbanwineclub.co
Alex's wine makes a lovely holiday gift…and you will be contributing to our awareness campaign by sharing this bottle with others! Your wine purchase is not tax deductible but proceeds from the sale of this wine will be donated to The Alex Manfull Memorial Fund. Proceeds from this campaign will support awareness, education and research in PANDAS/PANS (also referred to as post-infectious neuroimmune disorder and basal ganglia encephalitis).